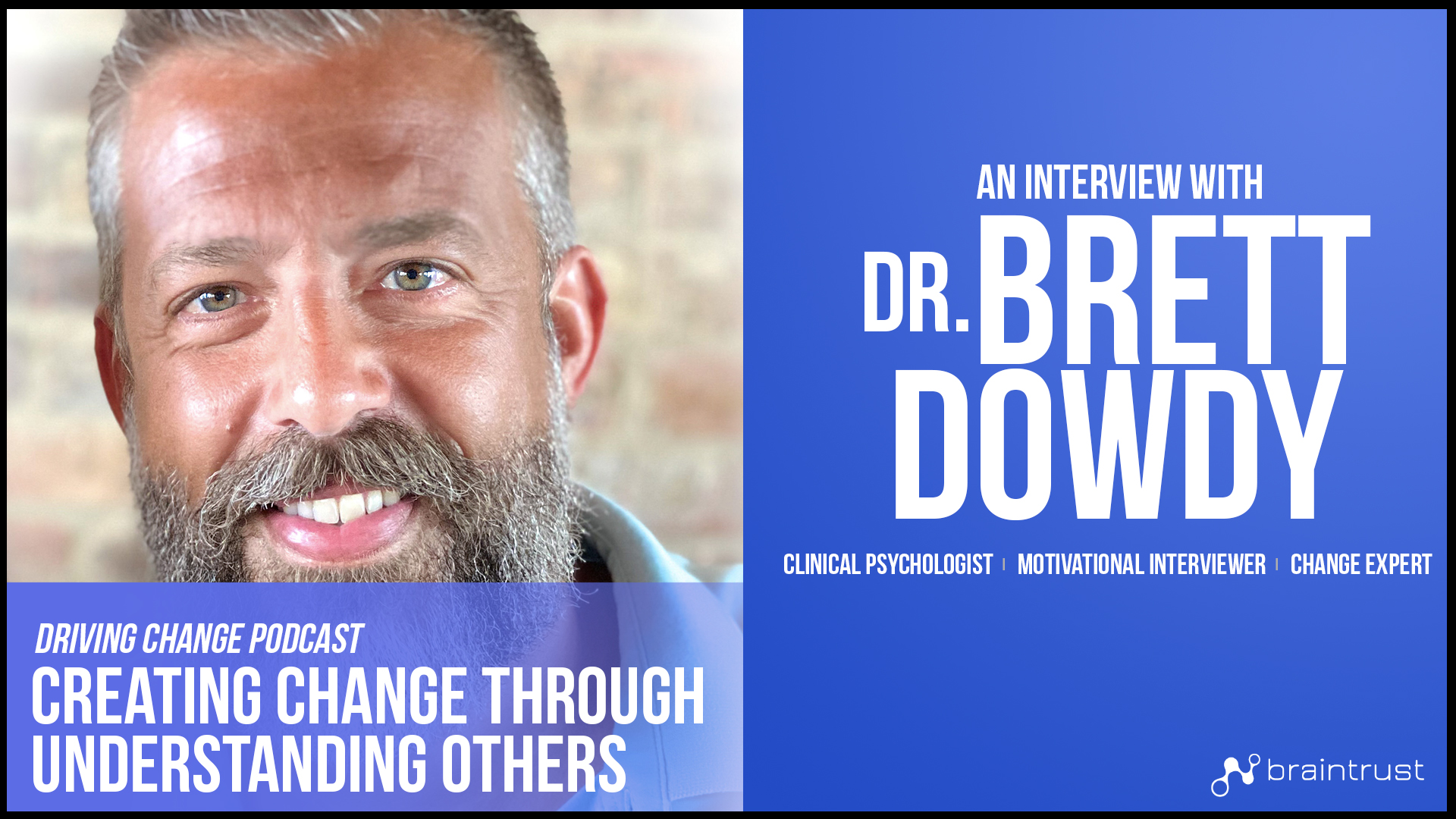 This week we welcome Dr. Brett Dowdy to the podcast. Dr. Dowdy is the Lindner Center of HOPE's Chief of Psychological Services.  He directs the psychologists, neuropsychologists, and therapists who provide services throughout the Center.  Dr. Dowdy is the Center's Director of Training for students in the region's doctoral psychology programs.  He also provides leadership of the Center's outpatient Dialectical Behavior Therapy and Radically Open Dialectical Behavior Therapy programs.  Dr. Dowdy has an outpatient practice and he provides leadership within Residential Services at Lindner Center of HOPE.
Dr. Dowdy is an expert in motivational interviewing and works with adults and adolescents who struggle to maintain lasting changes. He specializes in helping those who struggle to launch from home, as well as helping their families navigate the complexities of mental health and substance use disorders.  Dr. Dowdy is a member of the Motivational Interviewing Network of Trainers (MINT). He provides Motivational Interviewing training throughout the Midwest focused on helping health care professionals become more effective agents of change. In addition, Dr. Dowdy frequently works with Executives to address substance use, mental health, and stress-related issues that interfere with work and leadership performance.
Prior to joining Lindner Center of HOPE, Dr. Dowdy served as a Clinical Administrator at Summit Behavioral Healthcare in Cincinnati, Ohio, directing an inpatient group therapy program. Dr. Dowdy also served as a staff psychologist for Summit Behavioral Healthcare, providing individual and group psychotherapy, conducting psychological assessments and competency to stand trial evaluations, as well as coordinating the training program for doctoral psychology students.
Dr. Dowdy also spent several years as a Clinical Coordinator at a local community mental health center. In this capacity, Dr. Dowdy provided psychological services for children, adolescents, adults, families and couples. Also within this role, he was a forensic evaluator for Kentucky Correctional Psychiatric Center.