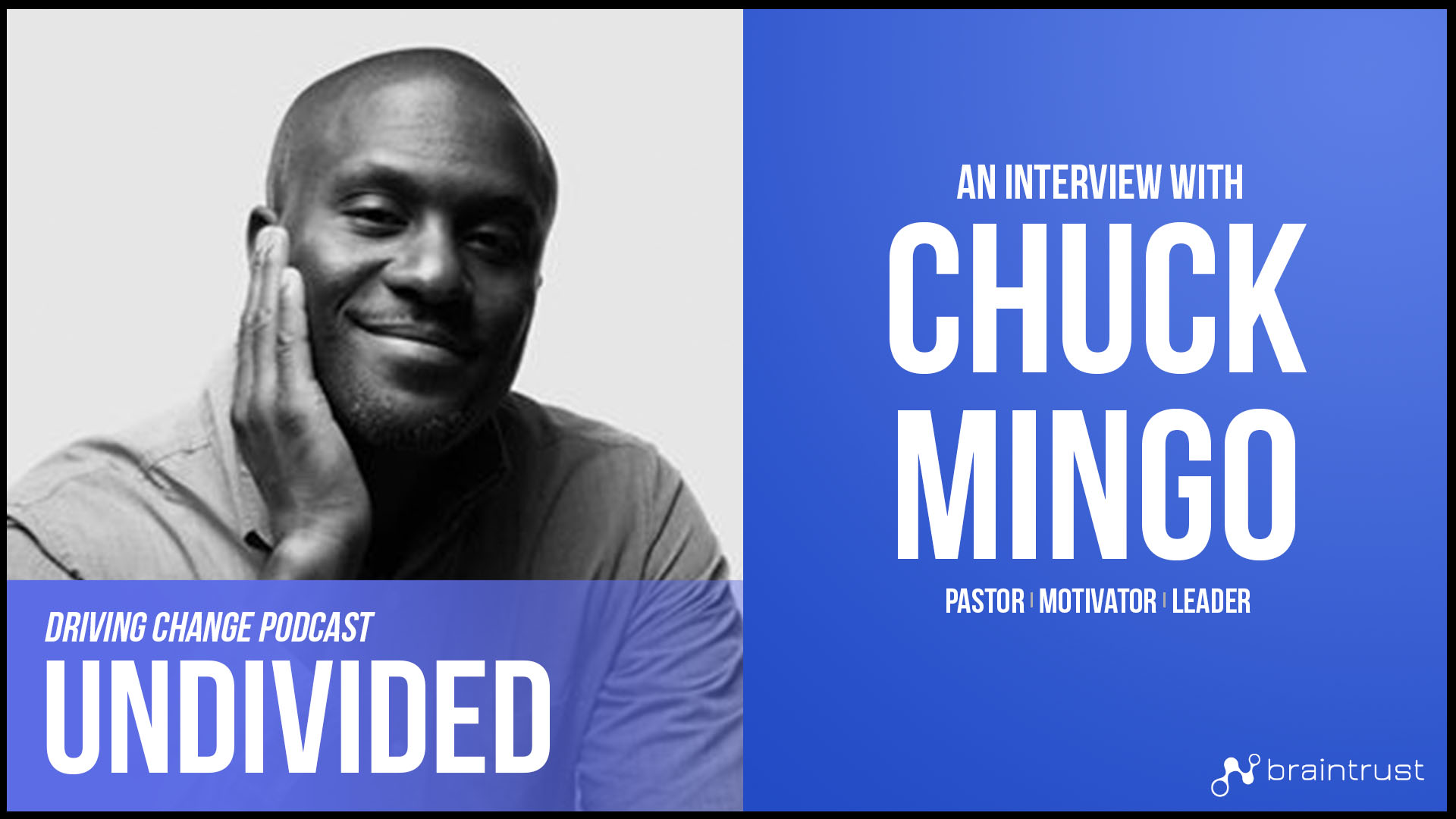 Chuck Mingo is Campus Pastor for the Oakley location of Crossroads Church where 12,000 people worship together every weekend. A native of Philadelphia, he now calls Cincinnati home and even roots for the Bengals on occasion. Prior to working at Crossroads he spent 9 years in Sales at Procter & Gamble. He has been married to his wife Maria for 15 years, and they have two boys, Nathan and Samuel, and one daughter Isabel. Chuck is passionate about his relationship with Jesus, his family, running, and most importantly about being part of what God is doing to transform Cincinnati through the "big C" church.
A few years ago during a spike of the racial tension in America, Chuck heard a calling to unite Cincinnati and beyond. The UNDIVIDED experience was born, and has since been reapplied across the nation, internationally e.g. South Africa, and in prison ministries. The principles of UNDIVIDED also hold true corporately, driving organization capability and speed of development.
This week we welcome Chuck Mingo to the Braintrust Driving Change Podcast. As a teaching pastor at Crossroads Church, one of the largest and fastest-growing churches in the United States, this candid interview couldn't come at a better time.  Even with such deep discussion topics as racial tension and politics, Chuck leaves you with a message of inspiration and hope.