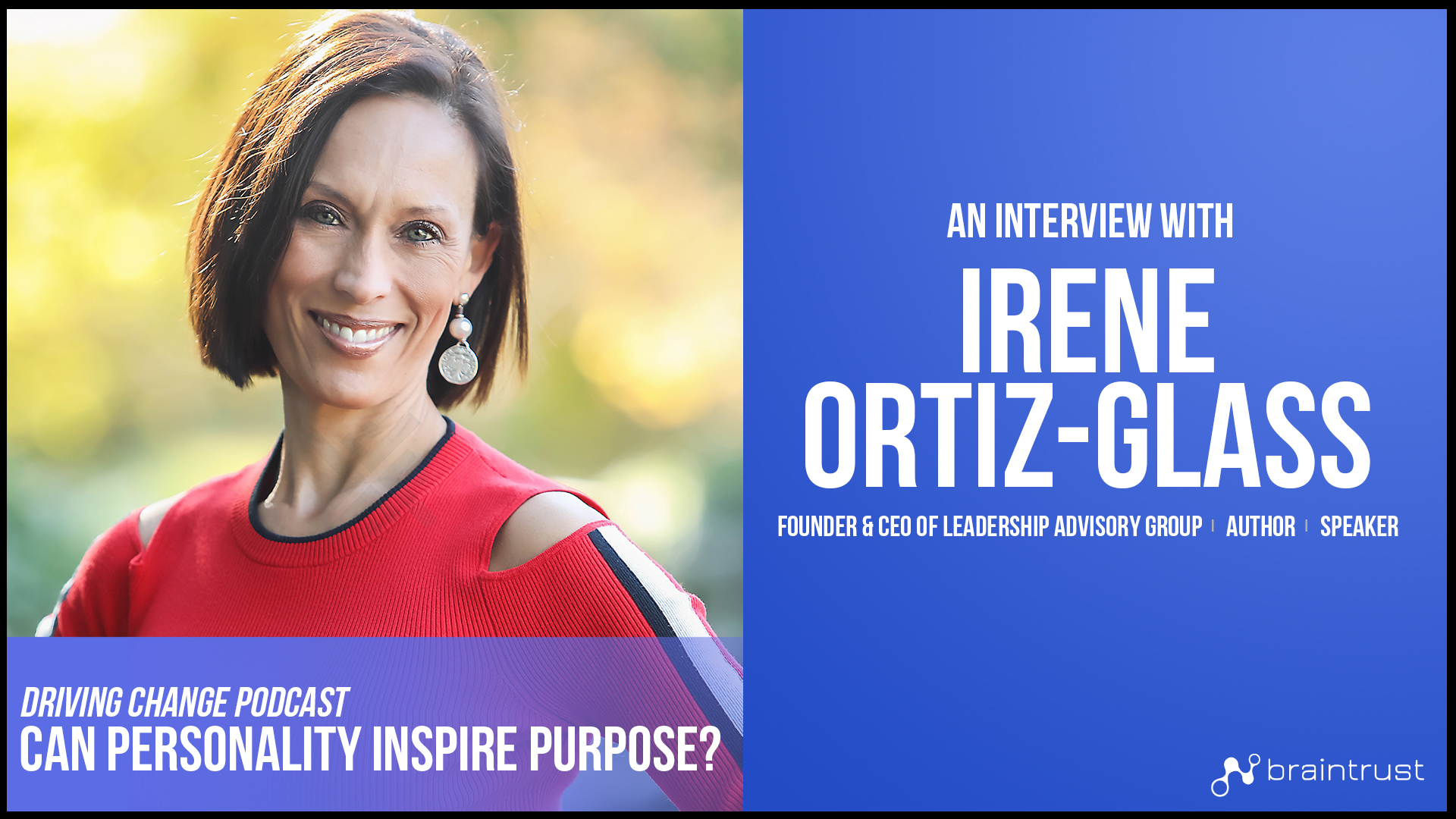 This week we welcome a very special guest on the podcast, Irene Ortiz-Glass. Irene will be part of  Authenica's Inspire Week. Inspire is for women who are both inspiring and want to be inspired!
     Irene is the Founder and CEO of Leadership Advisory Group, LLC. Irene is an experienced executive with over 20 years working as a global leader in talent management and as a General Manager designing organizational strategies and building teams. She has a passion for helping leaders to thrive in both life and work. She has created a unique approach to executive coaching that is holistic in nature and focuses on self/personal development, leadership development, organizational management and business execution. "Our goal at Leadership Advisory Group is to align the 'person' and the leader to help leaders thrive in life and work." Irene has extensive experience working at the organizational level with executive teams, facilitating strategic planning, organizational development and change management. Irene has worked extensively with high potential female leaders and sponsors a Women in Leadership program annually for emerging female talent. 
     Prior to launching Leadership Advisory Group, Irene worked for SAP leading the Cloud business and before this role ran global talent for the organization and North America Sales. Prior to joining SAP, Irene led the Western Region for Korn/Ferry's Leadership and Talent practice and had oversight for the global technology practice. In this role, Irene specialized in executive assessment, coaching and integrated succession and talent management. 
     Irene has a passion for working with Type A executives who suffer from burnout and over achievement. She speaks frequently regarding her own battle with trauma, illness, depression and anxiety with candor and transparency. She cares deeply about wellness, nutrition, spirit-filled living and finding purpose. Irene has a BA in Communications from Azusa Pacific University and a Master's Degree in Organizational Leadership from Chapman University. 
     Irene is a speaker on topics such as: "Finding Your Voice" "The Power of Purpose" "Beautifully Broken, A Struggle with Perfection" "Addiction to Adrenaline"