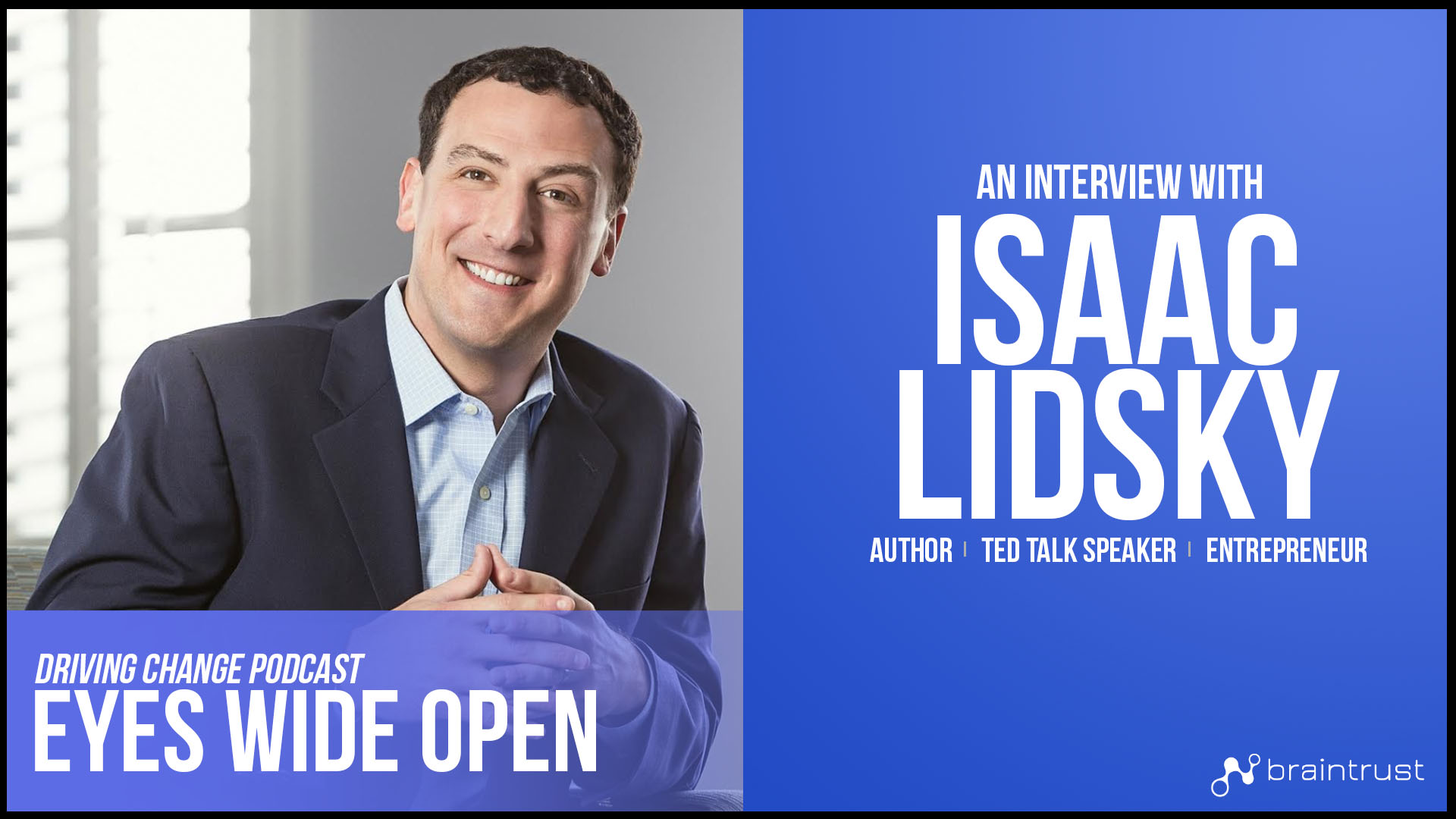 This week we welcome Isaac Lidsky to the podcast. According to Inc., "Isaac Lidsky may possess the most eclectic resume in business."
Series regular "Weasel" on Saved by the Bell: The New Class, he graduated from Harvard College at 19 (cum laude) and from Harvard Law School (magna  cum laude); served as a Supreme Court law Clerk (to two Justices); was a Justice Department litigator (undefeated); founded a tech startup (sold for $230 million); turned a failing construction subcontractor into a highly profitable  construction services company (ten times larger); and founded  Hope for Vision, a nonprofit that funds the development of treatments and cures  for blinding diseases.
His main stage TED Talk was viewed more than a million times in its first three weeks, and his book, "Eyes Wide Open" (Penguin Random House, Mar. 14, 2017) is a New York Times, USA Today and Indie bestseller, and was named one of the Washington Post's top 10 leadership books to read on leadership in 2017.
Perhaps most striking, Lidsky is only 41, and he is blind. Born with Retinitis Pigmentosa, a rare degenerative disease of the retina, from age 12 to 25 he slowly lost his sight. As his bio makes clear, however, neither his youth nor his blindness have limited him.