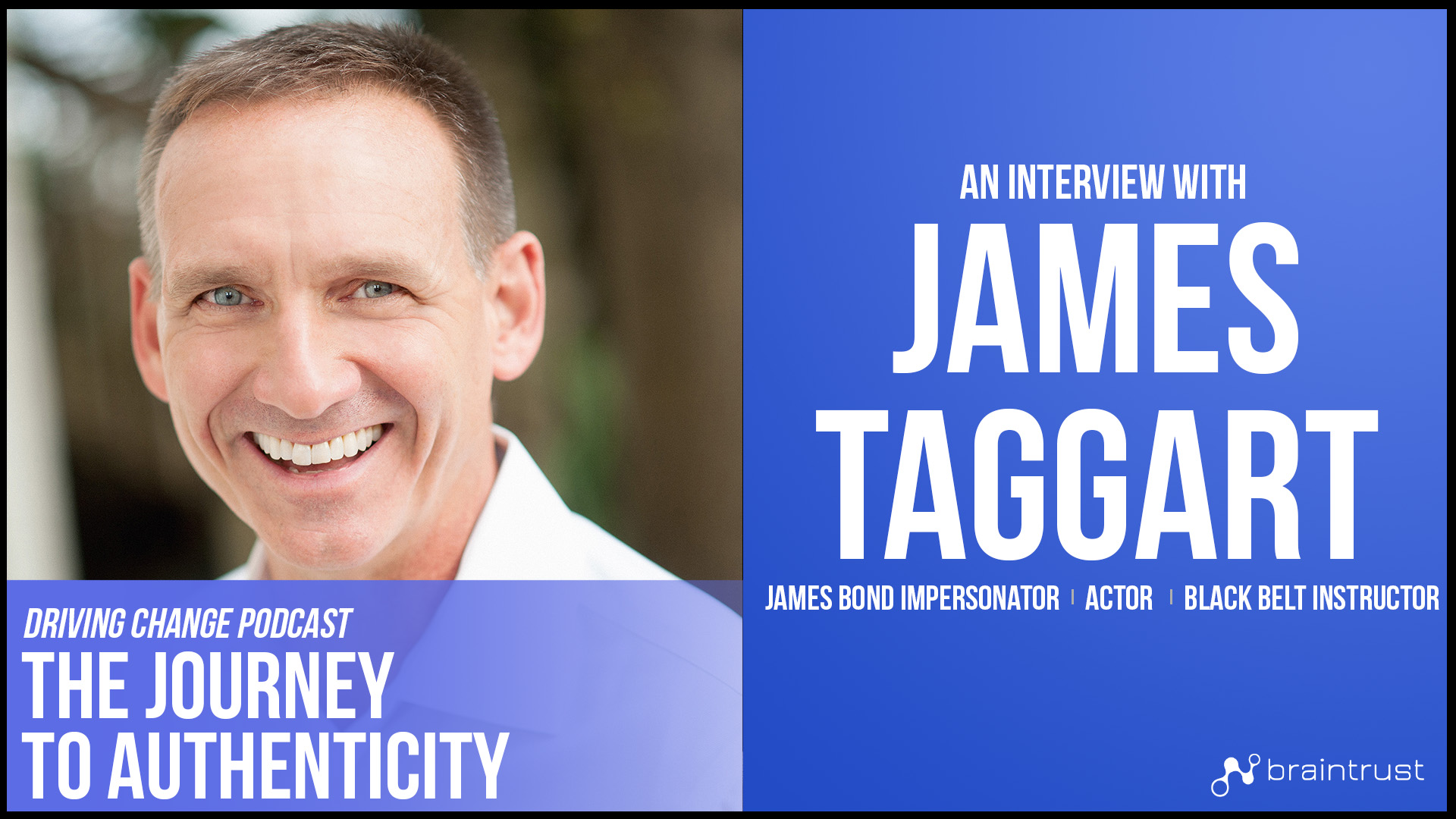 This week we are excited to welcome James Taggart to the podcast and share his amazing story. At the age of nine, James found his dad's body after dying from suicide. This moment would drive him into survival mode to begin a path to prove his worth, earn a fortune, and attempt to control himself, his surroundings and everyone around him in order to avoid pain.
    A good portion of his early life was impersonating an individual with confidence, self esteem and self worth. Many facets of his trauma, although initially unhealthy, would produce great results after he met an extraordinary teacher. A debilitating back problem of eighteen years was corrected with the knowledge of this teacher and now James is a third Degree Black Belt Instructor.
    Survival mode instilled a strong and determined sense of doing life the way he wanted to do life. This has enabled James to live an interesting and somewhat unusual lifestyle, ironically, being a professional James Bond impersonator along the way and traveling to forty countries, many with his seventeen year old son Liam.
    James will become addressless, at the end of this year for 10 months and then fulfill a lifelong plan of full time living on his sailboat H2 007. His goal is to inspire individuals to become healthy, move toward their passions and help empower them by making them aware of potential pitfalls of systemic empowerment.
Follow James on Social Media