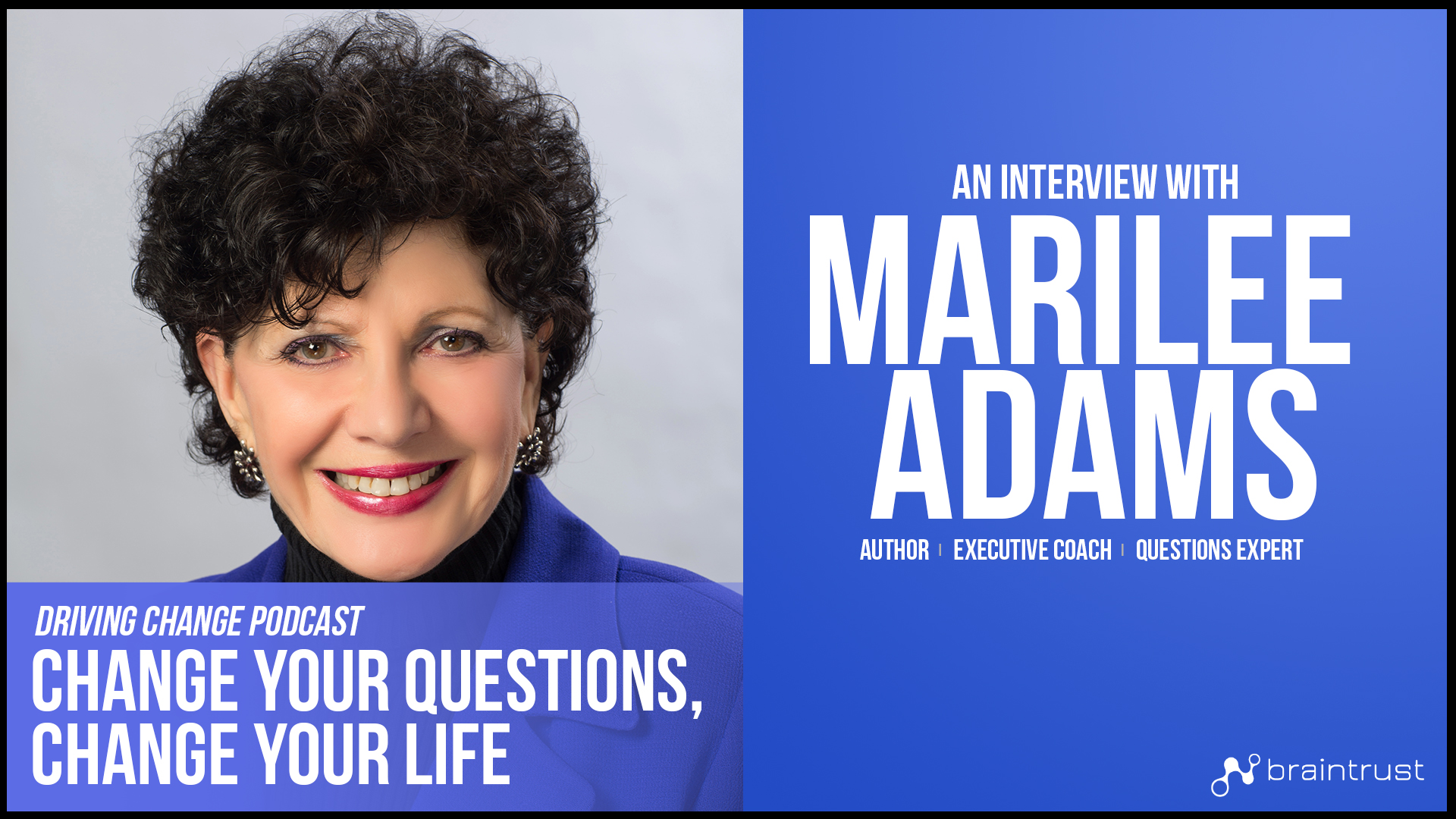 This week we welcome Dr. Marilee Adams, Ph.D. to the podcast. Marilee is an author, organizational consultant and facilitator, executive coach, and professional speaker. She is CEO/President of the Inquiry Institute, a solutions company providing consulting, coaching, training, keynotes and eLearning. She is an Adjunct Professor in the School of Public Affairs at American University in the Key Executive Leadership Program and faculty for the Institute for Life Coach Training, the Adler Institute, and Expedition Coaching. She is an ACC with the International Coach Federation and an affiliate instructor for Weatherhead Executive Education.
     Dr. Adams' published works include books, book chapters, and articles. These include Change Your Questions, Change Your Life: 12 Powerful Tools for Leadership, Coaching, and Life, and The Art of the Question: A Guide to Short-Term Question-Centered Therapy. Change Your Questions, Change Your Life is an Amazon #1 Bestseller in Learning in Organizations and Business and has sold over 350,000 copies in about 24 languages. Another book, Teaching that Changes Lives: 12 Mindset Tools for Igniting the Love of Learning, won a Gold Medal IPPY Publishers Award. She also co-authored with Dr. Cynda Rushton an article in Advanced Critical Care Nursing entitled: "Asking Ourselves and Others the Right Questions: A Vehicle for Understanding, Resolving, and Preventing Conflicts between Clinicians, Patients, and Families."
     Dr. Adams works and speaks in the private and public sector, healthcare, education, and professional associations. Marilee earned her MSW from Virginia Commonwealth University and her PhD in Clinical Psychology from Fielding Graduate University.