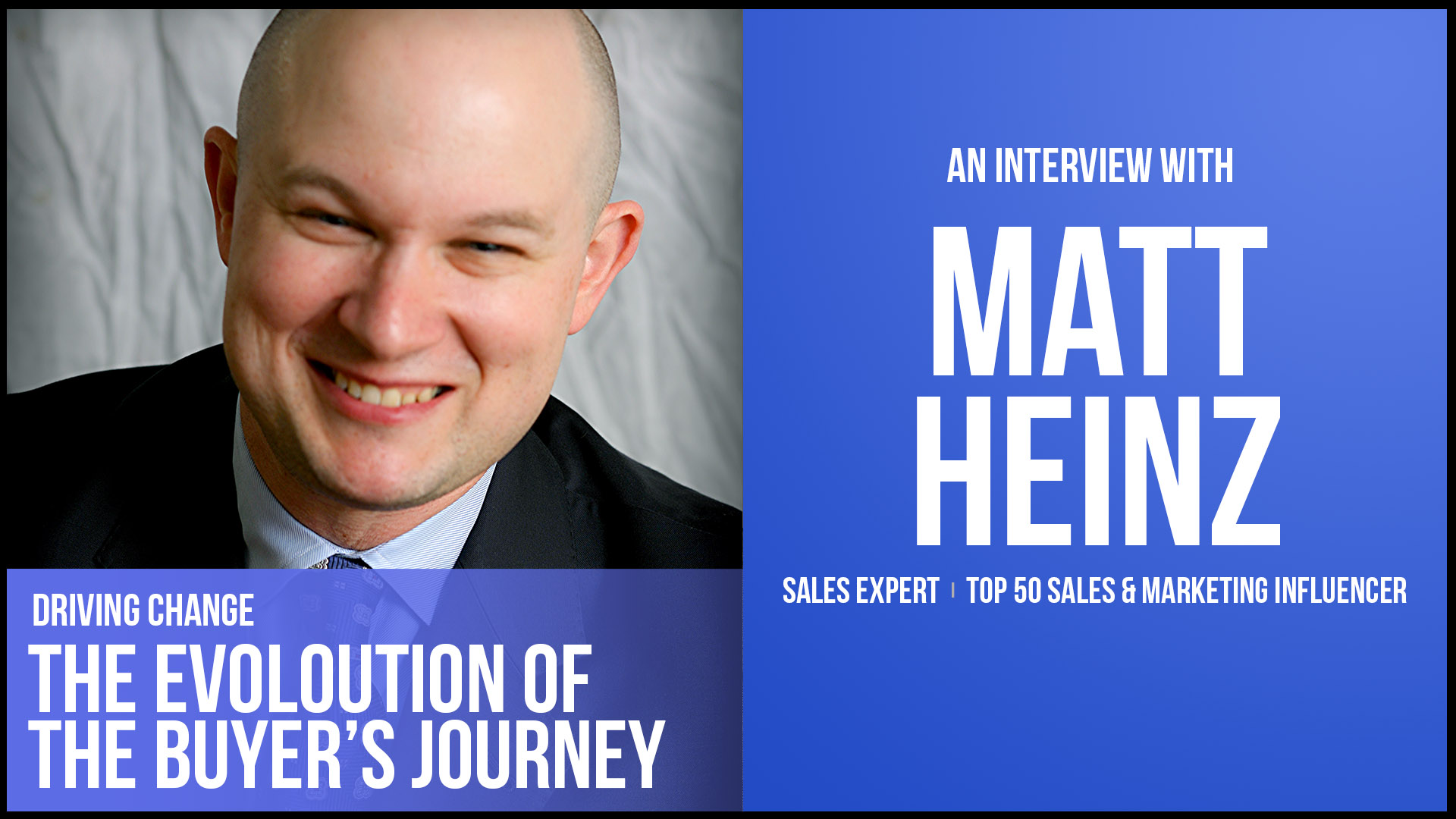 Matt is President and Founder of Heinz Marketing with 20 years of marketing, business development and sales experience from a variety of organizations and industries. He is a dynamic speaker, memorable not only for his keen insight and humor but his actionable and motivating takeaways.
He has helped organizations such as Amazon, Seagate, Morgan Stanley, The Bill & Melinda Gates Foundation and many others create predictable, repeatable sales & marketing engines to fuel growth. He is also a repeat winner of Top 50 Most Influential People in Sales Lead Management and Top 50 Sales & Marketing Influencers. Matt is living through the renovation of a 105-year-old historic farmhouse in Kirkland, Washington with his wife, Beth, three young children, dog, rabbits, and chickens.
In this week's episode, Jeff and Matt discuss why Marketing should work hand in hand with Sales through the entire process of turning a prospect into a client. With Matt's insight, he discusses ideas individuals can use to boost content and better move someone through the Buyers Journey.