As we wrap up season 2 of the Driving Change podcast, enjoy a
spotlight look through the season 1 archives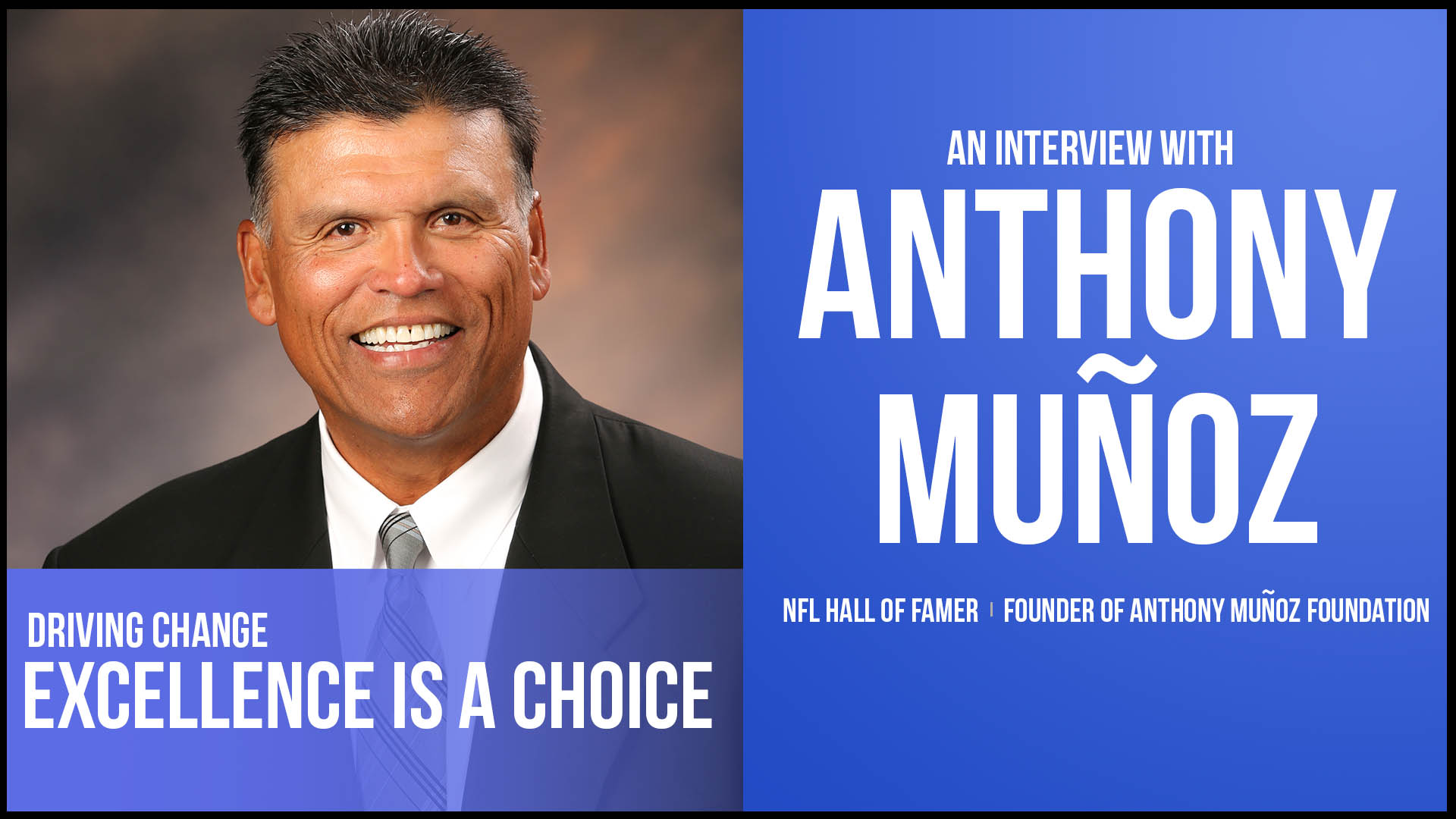 Anthony Muñoz is one of Cincinnati's true sports icons. Considered by many as the greatest offensive lineman in NFL history, Muñoz has a record of excellence that is unrivaled in Professional Football. An eleven-time NFL Pro Bowl selection, Muñoz is the only Pro Football Hall of Fame inductee in Cincinnati Bengals history. Since retiring, Anthony and his family have remained in Cincinnati, where Muñoz has served as one of the community's most accessible and involved advocates.
In 2002, Anthony established the Anthony Muñoz Foundation, a non-profit organization that engages the Tri-State region to impact area youth mentally, physically and spiritually. Since its inception, the foundation has impacted over 40,000 thousand children and raised more than $13,000,000 for its eight impact programs and continues to grow.
This week we welcome NFL Hall of Famer and founder of the Anthony Muñoz Foundation, Anthony Muñoz. Considered by many as the Greatest Offensive Lineman in NFL history, Anthony discusses what it took to position himself to win at the highest level, even though he started from very humble beginnings. We are excited to share his story and the thought process of this expert in excellence, someone who not only continues to excel in all areas of his professional life but also in his personal life as well.