As we wrap up season 2 of the Driving Change podcast, enjoy a
spotlight look through the season 1 archives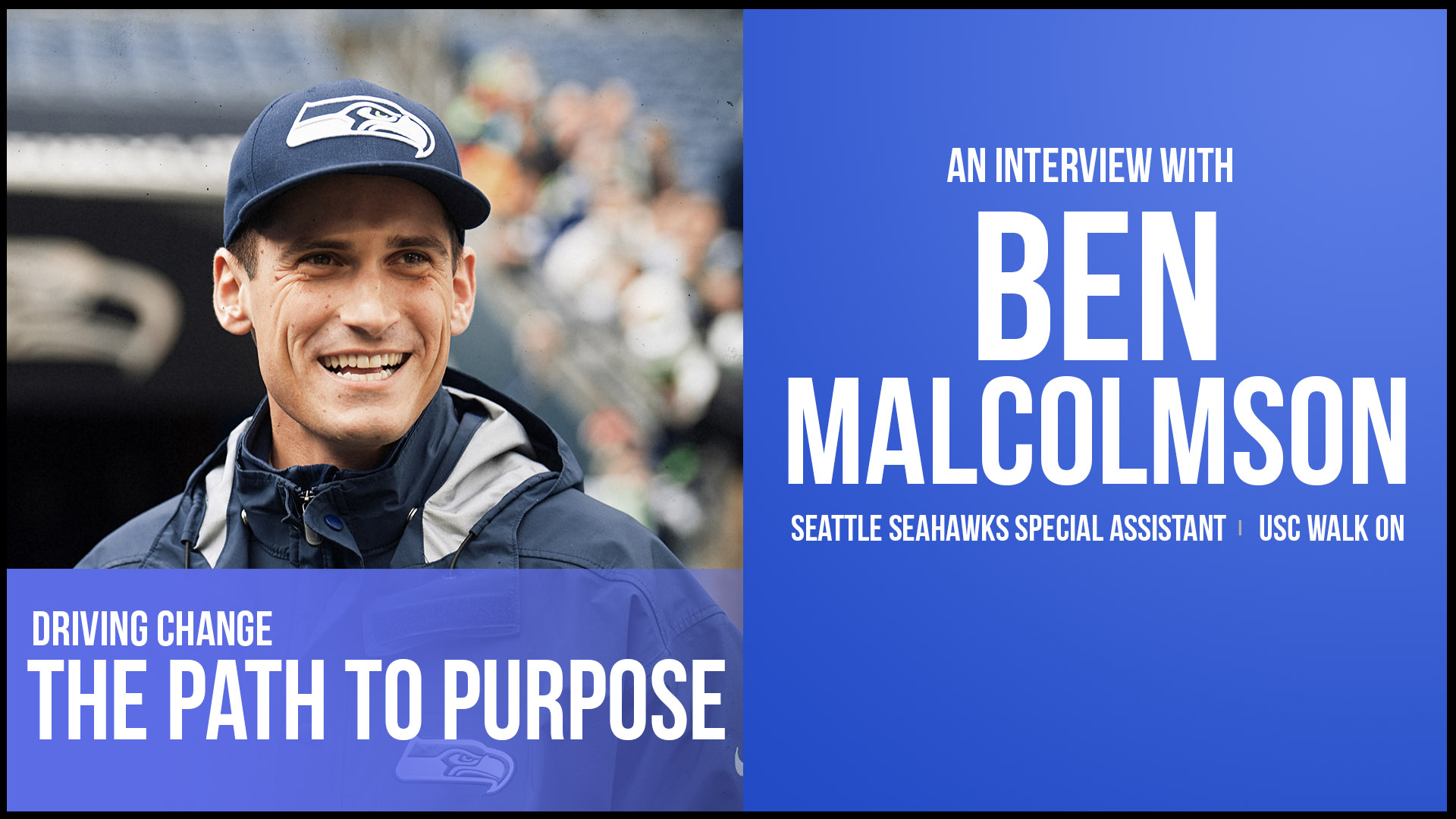 Ben Malcolmson is in his 13th season as the right-hand man to Seattle Seahawks head coach Pete Carroll. The journey began after Ben played one storybook season as a walk-on wide receiver on the USC Trojans football team. Following his brief yet memorable football career, Ben worked for Coach Carroll at USC for three seasons before joining him in Seattle, where he has served Carroll and the Seahawks for the last 10 seasons.
In 2018, Ben released "Walk On," an inspirational memoir published by Penguin Random House. A highly sought-after speaker, Ben shares his amazing story to businesses, churches, and other groups looking to be encouraged to live with purpose. A native of Dallas, Ben is married to Brittney, a pastor who oversees the college ministry at Reach Church in Kirkland, Washington.