As we wrap up season 2 of the Driving Change podcast, enjoy a spotlight look through the season 1 archives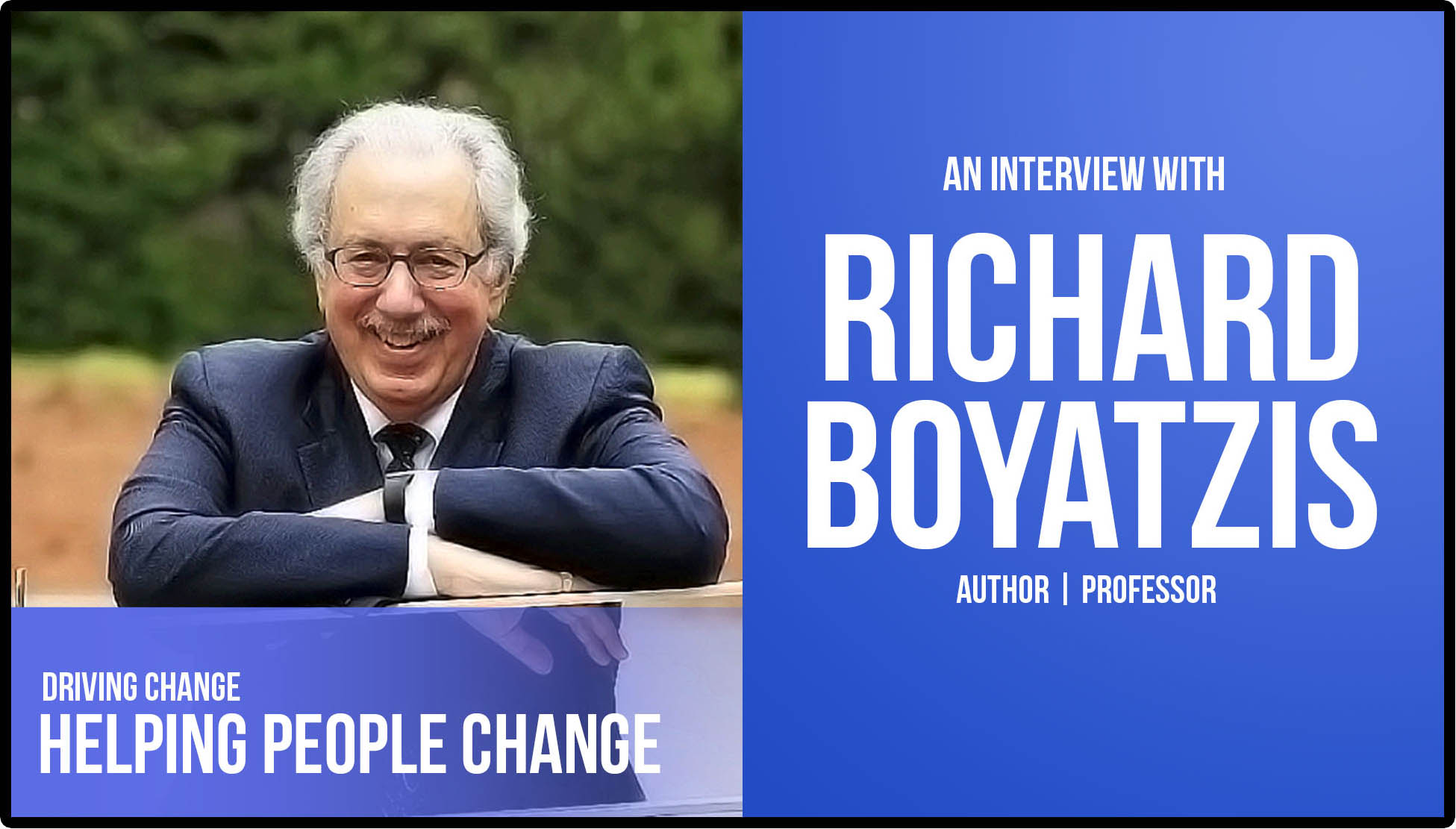 Author and professor 
Richard Boyatzis
 is one of the world's leading experts in leadership development and emotional intelligence (EI). His research on human behavior has revolutionized management education and helped spawn a new industry of competency consultants, researchers, academics, and executive coaches. Boyatzis is the Distinguished University Professor and the HR Horvitz Professor of Family Business at Case Western Reserve University in Cleveland and a Professor in Human Resources at ESADE in Barcelona, one of the top business schools in the world.
He also is a Professor in the Departments of Organizational Behavior, Psychology and Cognitive Science at Case Western. A frequent guest lecturer at management schools throughout Europe and the U.S., he has written over 150 articles on leadership, motivation, behavioral change, emotional intelligence, and managerial competencies. His latest research studies are analyses of the neuroscience of effective leadership and coaching.
In this podcast, we discuss several insights with Dr. Boyatzis including his well-known Intentional Change Theory. We also discuss ideas like how both Positive and Negative Emotional Attractors affect our everyday world and the reason why it's important to recognize who helped you along the way. Our discussion will give listeners ideas on how to both implement and use these ideas and techniques to be a better leader in both business and in life.