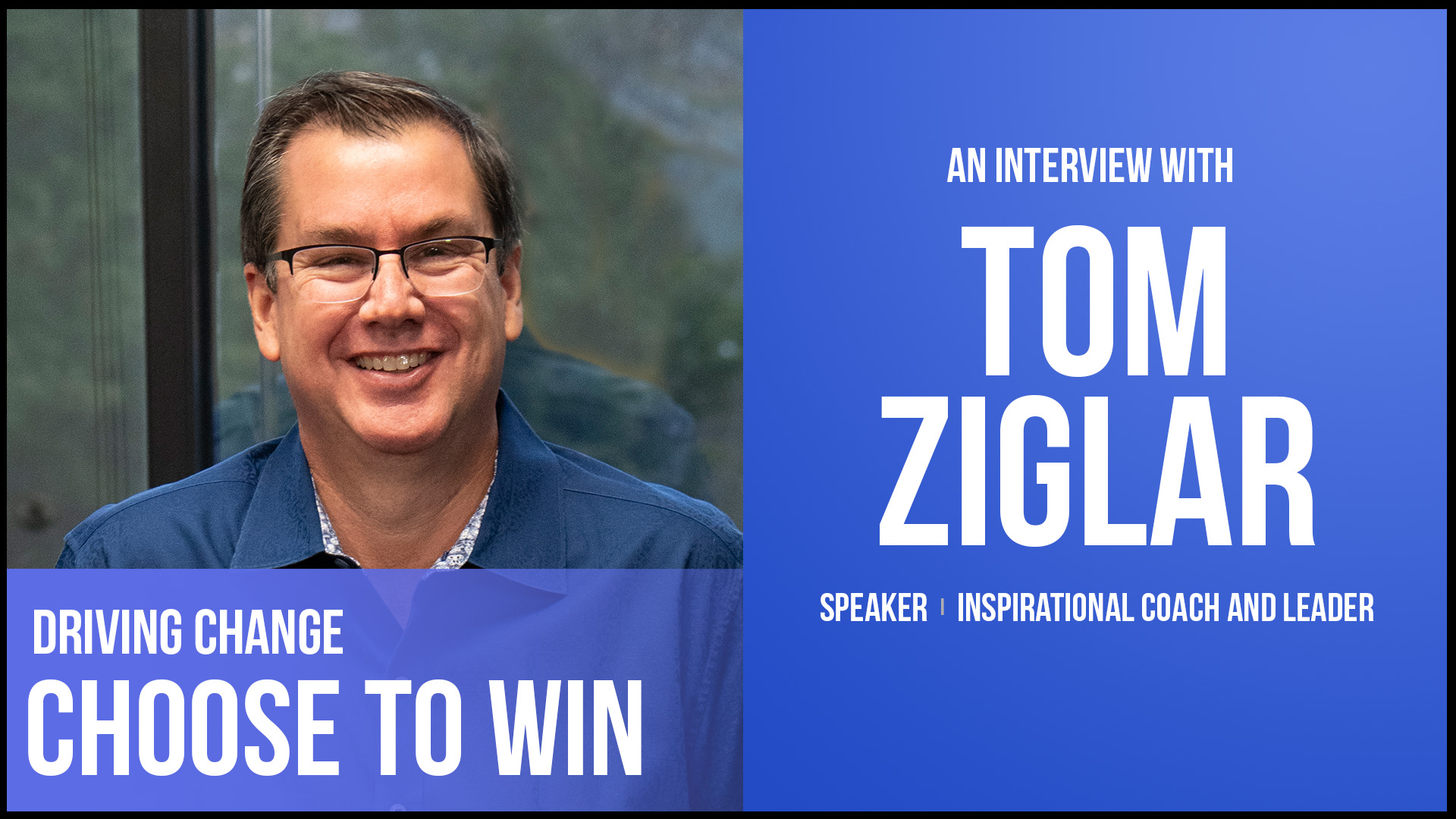 As CEO of Ziglar Inc., Tom Ziglar shares not only a last name with his father, Zig Ziglar, but he also carries on his philosophy, which is simply, "You can have everything in life you want if you will just help enough other people get what they want." Prior to being named CEO, Tom began his career in retail and direct sales. He joined the Zig Ziglar Corporation in 1987, learning every aspect of the business as he climbed from working in the warehouse, to sales, to seminar promotion, to sales management and then on to leadership.
In part 1 of a 2 part interview, Tom Ziglar, CEO of Ziglar Inc., and author of his new book Choose to Win, shares impactful stories and examples of what creates real success and ideas of how to overcome your own personal obstacles.  Tom also takes time to share stories of his father Zig; like why belief is so important and how to get out of your comfort zone so you can change your life. Regardless of where you are in your personal or professional journey, Tom's message will inspire you to want to do more…and be more!
In part 2 of our interview with Tom Ziglar, CEO of Ziglar Inc., we continue our conversation about legacy and success.  Tom shares his answer to the question of "What is the fastest way to success?" as well as additionally impactful stories about his father Zig and how he created the Ziglar legacy that Tom and his team continue to grow today.