As we wrap up season 2 of the Driving Change podcast, enjoy a
spotlight look through the season 1 archives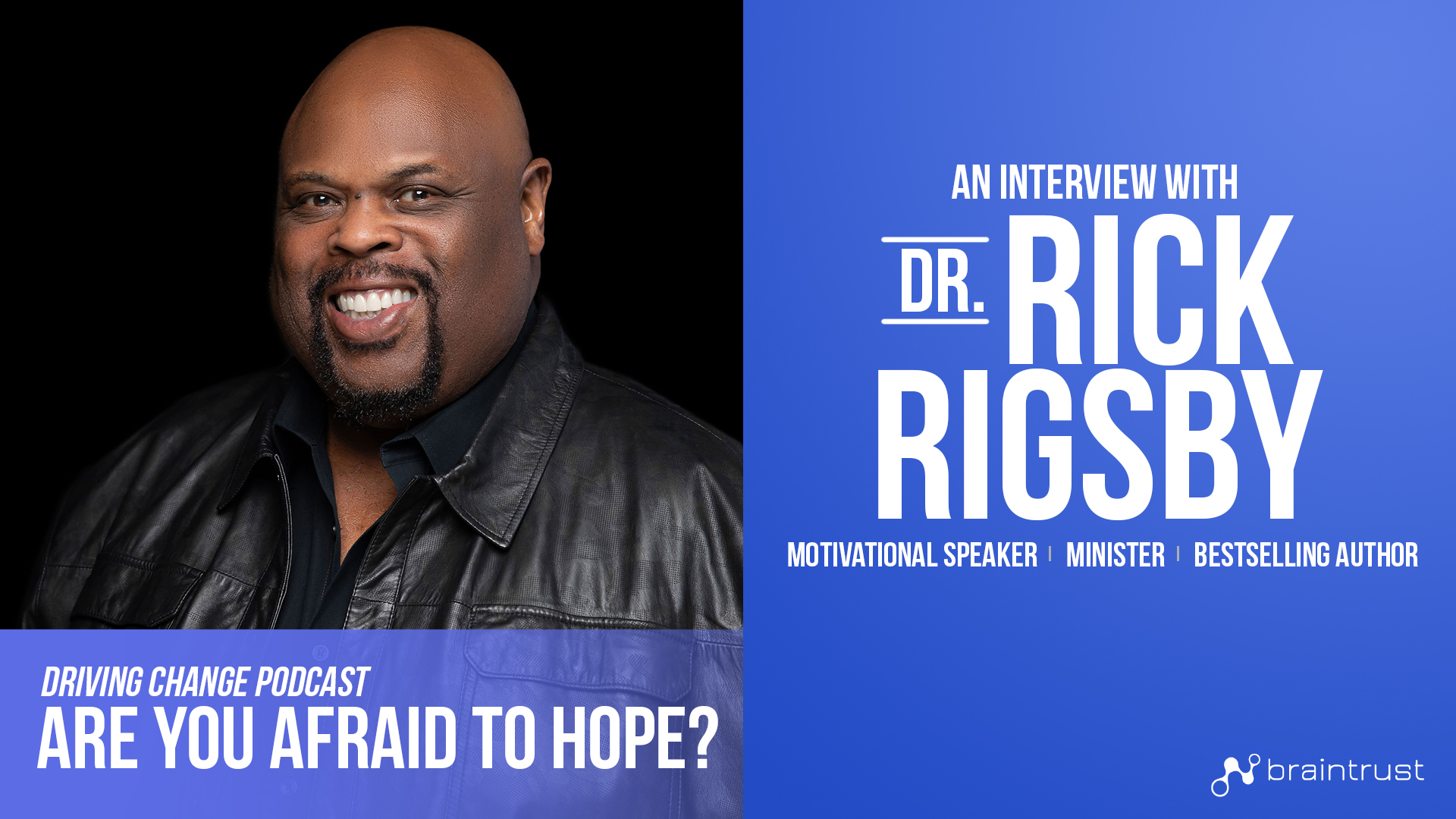 This week we are thrilled to welcome Dr. Rick Rigsby to the podcast. Nearly 300 MILLION PEOPLE globally have viewed his sensational speech in the viral video titled, "Lessons from a Third Grade Dropout." Today we dive into his life story, some motivating messages, and his uplifting attitude will give you the pick me up that we all need right about now!
As President and CEO of Rick Rigsby Communications, the internationally acclaimed speaker presents to the top companies worldwide.  Dr. Rick is also a favorite among professional and collegiate sports organizations.  Rigsby—a former award-winning professor—spent over two decades teaching at various colleges, most of those years serving at Texas A&M University.  In addition to academic duties, Dr. Rigsby was hired by legendary football icon R. C. Slocum as chaplain and Life Skills coach for the Aggies football team.
A former award-winning journalist, Dr. Rigsby is a regular contributor on numerous national television and radio programs.
Inspired by a genuine conviction to help people realize their full potential, Rick Rigsby brings a combined four decades of experience and expertise to the set of How Ya Livin'?  This transformative podcast encourages, inspires and challenges people at every level to dream bigger, stretch beyond comfort zones and achieve the impossible!
As Rick says, 
Most people I meet are asking themselves the same unrelenting question, 'I wonder how great I can actually be?'  What a privilege to help people make such profound discoveries!
A Wall Street Journal, USA Today and Amazon best-selling author, Dr. Rigsby's books include, Lessons From a Third Grade Dropout and Afraid to Hope.
FOLLOW RICK ON SOCIAL MEDIA