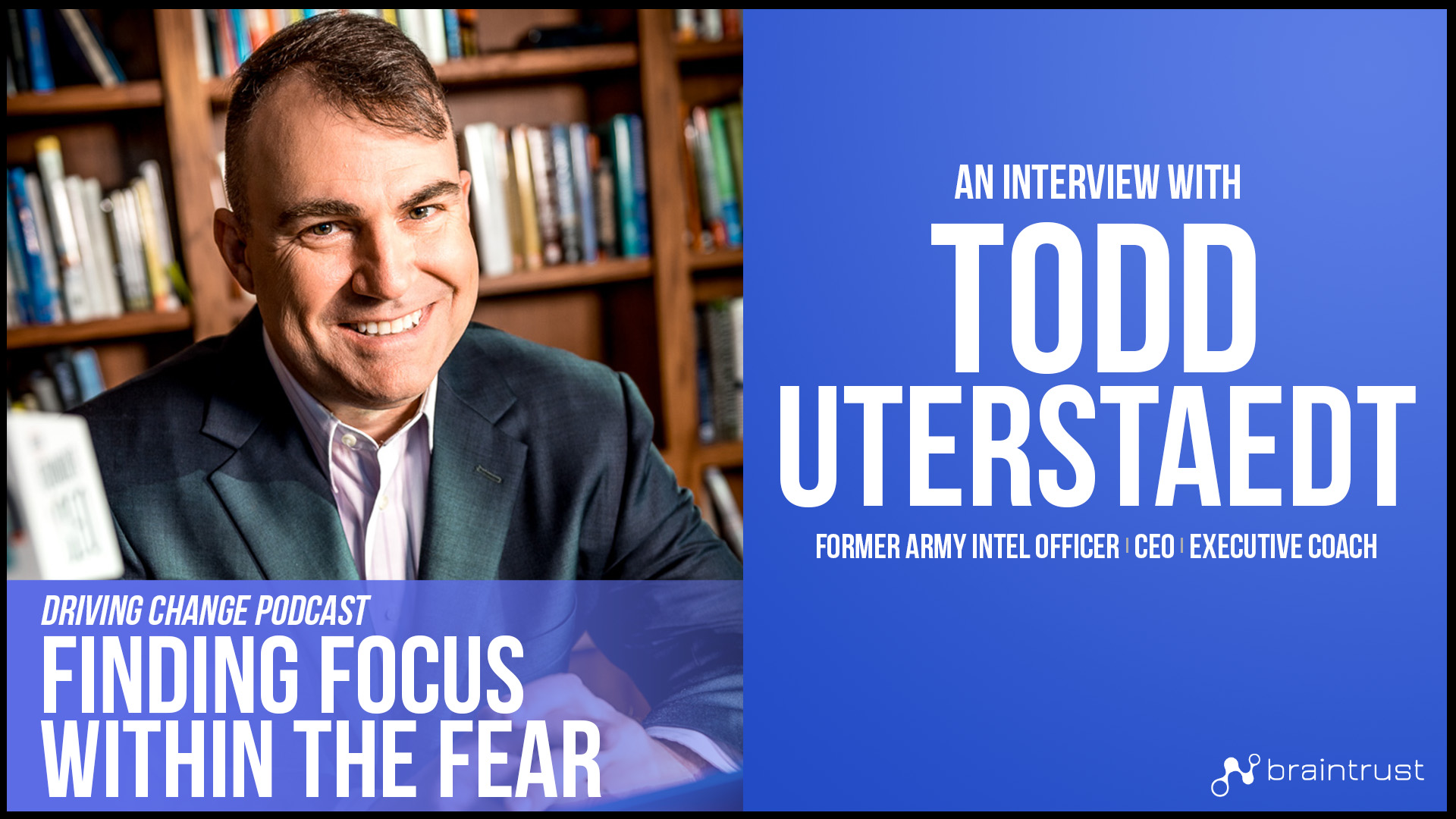 This week we welcome Todd Uterstaedt to the podcast. Todd's life experience and stories provide moving insight on how to be a better leader, team player, spouse, and even parent. This podcast will inspire you to be the best version of yourself in every area of your life.
Todd Uterstaedt is Co-Founder, President and CEO of Baker & Daboll, where he is also a Senior Executive Coach.
After serving as a decorated U.S. Army Intelligence Officer and successful Vice President of a global organizational development company, Todd liquidated his retirement funds to help start the company and passionately serve leaders.
Since then he has helped to build Baker & Daboll into a high performing team of exceptional executive coaches supporting hundreds of leaders in organizations like Procter & Gamble, Johnson & Johnson, Macy's, Fifth Third Bank, Ball Aerospace, Miami University, United Federal Credit Union, and The United States Air Force.
As an in-demand executive coach, entrepreneur, and speaker, Todd is described as "Invaluable," "Top-notch," "The best," and possessing "A great ability to connect, touch, move, and inspire you." Todd has been profiled, interviewed, and quoted in many media outlets such as PBS Television, Wall Street Journal Radio, The Wall Street Journal, Businessweek, Inc. Magazine, CNNMoney.com, American City Business Journals and many publications in Cincinnati, Ohio, where the company is headquartered.
As an expert in executive influence, he earned his BA in Communication Arts from Hofstra University in New York and his MS in Organizational Leadership from Mount St. Joseph University in Cincinnati. He speaks on the topics of entrepreneurial leadership, executive influence, ethical leadership, and overcoming executive derailment.