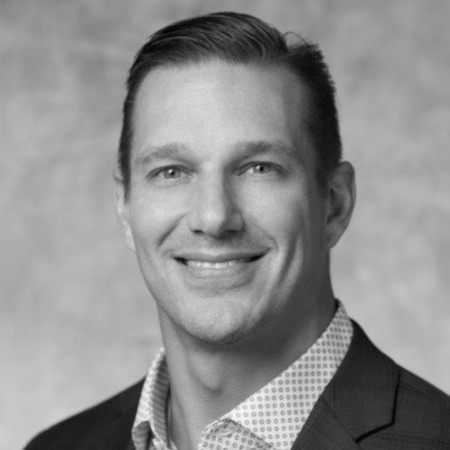 Chad Brines
Chief Revenue Officer
I believe that sharing your

time, talents & experience

is the fastest way to

impact

others.
I grew up in Michigan, so summertime was prized and, without question, the best time of the year. School was out, weather was warm, and we were blessed to have a pool in our backyard. My best friend and I lived in that pool every day, all day. However, to enjoy the pool each summer required preparation and hard work.  Every year to open the pool after winter, my dad Bob, would make my sister and me scrub these blue plastic tubes that were filled with water to hold the pool cover in place during the winter. Those tubes would get dirty and stained from the leaves and dirt over the winter and we had to clean them for summer storage. I despised doing it every year but, by requiring us to do it, my dad taught me an important value, that you must be willing to put in hard work to reap rewards in life.
Prior to being a salesman, entrepreneur and ultimately a business owner, my dad had experience as an electrician. While he did not make a career as an electrician, it was a skill and trade that he constantly shared with others later in life. Neighbors, friends, and anyone that knew of his skill would frequently ask him to come help with wiring in a house or to fix an electrical issue. Many times, he would take me with him, and I would play or have fun with the other kids in the house while he worked. I saw his impact on others and how appreciative they were to have his help and expertise.  These projects were almost always on weekends or late nights after work, but my dad never said no to an opportunity to share his skill to help friends or family and he never asked for anything in return. Watching him do that over the years taught me the valuable lesson of sharing your time and talents to help others.
As I mentioned, my dad was an entrepreneur and business owner and one of the company's he started was a packaging company.  When I was a teenager, I used to work for my dad building hand-held stretch wrappers.  One day, I arrived late to work, and I was summoned to my dad's office.  He wanted an explanation for my late arrival, and, assuming I was the "owner's son" in typical teenage fashion, I had an overconfident and spicy response followed by "what are you going to do, fire me?", to which he responded, "yes, you're fired, go home."  Immediately, as I felt the panic and rush of emotion, I backpedaled and profusely apologized.  While my dad accepted my apology and allowed me to continue to work at his company, he made it very clear to me to  never feel entitled and to stay humble.
My dad taught me the value of hard work and the importance of staying humble and those will always be important values to me  but helping others is why I do what I do and why I joined Braintrust. Good communication is the magic and glue in any relationship and Braintrust is a company focused on helping others with communication mastery and that is why I do what I do.
I would love to learn more about why you do what you do.  Feel free to reach out to me at chad.brines@braintrustgrowth.com.
In addition to my work at Braintrust, my family and I are also passionate about helping those that are less fortunate.  Two of our favorite organizations are Compassion International, https://www.compassion.com, and Hands Against Hunger, https://thechildrenarewaiting.org/hands-against-hunger/.