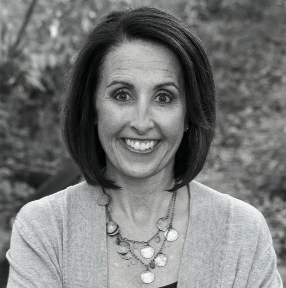 Jenny Dougherty
DIRECTOR, CLIENT EXPERIENCE
Even when you're down to your last dime…

never give up. Hard work always pays off.
Growing up I learned a lot from my dad. I always saw him as successful, but until I was an adult I didn't really process all that he had overcome to find that success.
My dad grew up above a bar. His parents owned the bar and ran it six days a week. In a tiny 2 bedroom apartment, as a young child, he would hear the chatter of the clients and the clinking of the glasses while he put himself to bed. As he grew older he would help out in the bar, learning life lessons from the regulars he came to know as friends.
A few years after graduating from high school, my dad decided if he was going to get anywhere in life he needed a college degree. Against the odds, he was accepted at Kent State University, and further went on to earn a law degree from Cleveland State University. He worked in the district attorney's office during and after law school, but my dad had other goals for himself. He left the DA's office to open his own law firm. He knew it was a gamble, but with the encouragement of my mom he pursued his dream.
He still talks about the night when he came home and tossed eleven cents on the bed, a dime and a penny, and told my mom that was all the money they had to their name. He still didn't give up. One of the things my dad always says is, "if you want to find success you have to work hard." That is exactly what he did. He would spend evenings networking back in the bar where he grew up. He would talk to people, pass out business cards, and ultimately form relationships. The hard work and perseverance paid off, and his practice started to grow. I have no memories of the difficult years, but I am grateful to have been told the stories. My dad left his law practice in 2008 after he was elected as a judge. He loved practicing law, but he says being a judge was the highlight of his career. My dad found more success than he ever dreamed of, but he always remembered his roots.
I know that success is a result of hard work and determination. That has driven me to work hard to find success in everything I do. I am excited to have the opportunity to help each and every one of our clients at Braintrust discover their own success story.
I'd love to learn more about why you do what you do.  Feel free to connect with me via jenny.dougherty@braintrustgrowth.com
In addition to the work I do here, my family and I are passionate about helping serve those in need…particularly those who go without enough to eat.  The Freestore Foodbank team is comprised of more than 100 employees working together to solve hunger. With one in seven neighbors in our Tri-State area at at risk of hunger, they are dedicated to addressing the need and we are proud to support this worthy cause. https://freestorefoodbank.org/