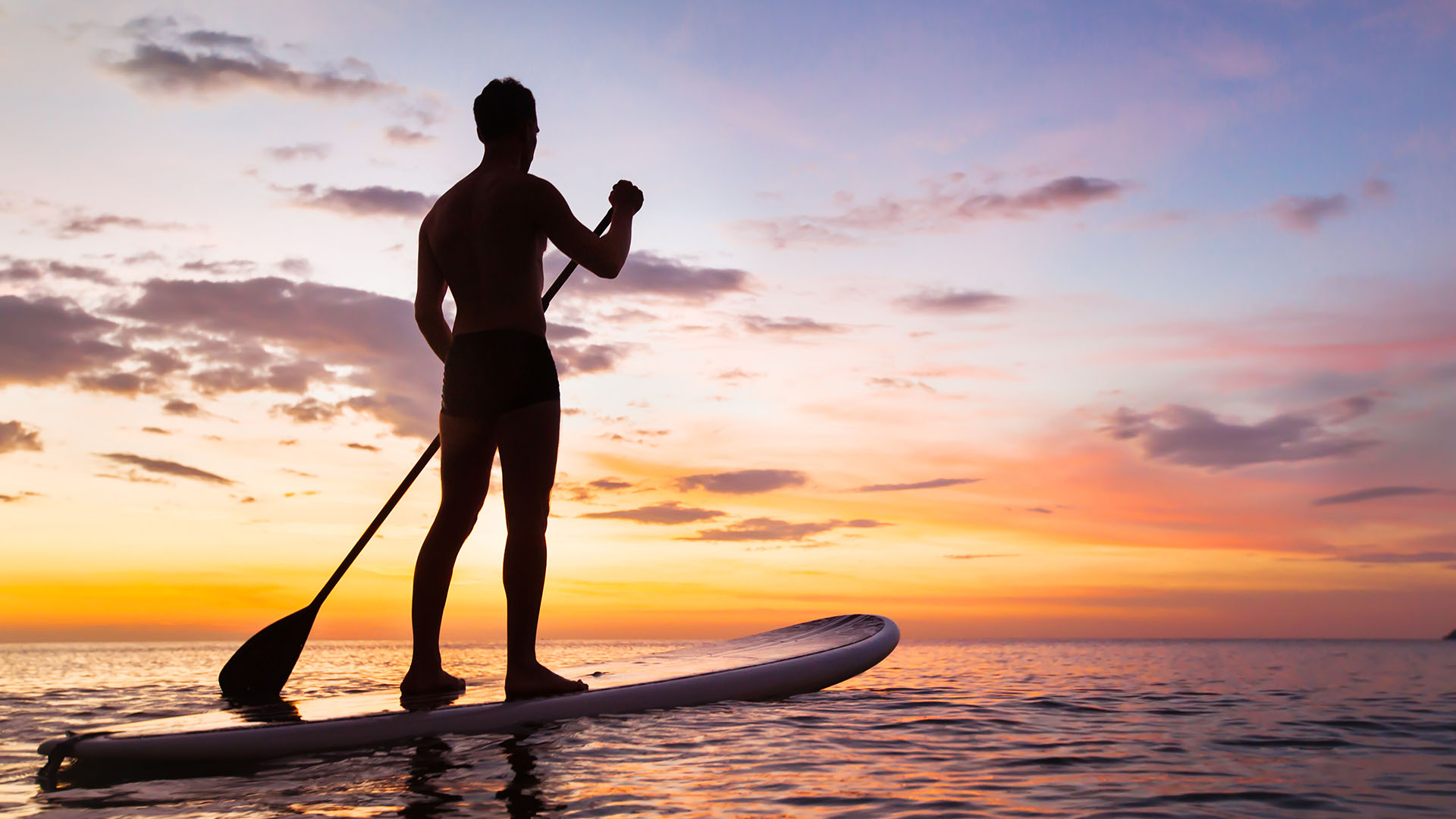 This past weekend, my wife and I had the opportunity to spend a few days at beautiful Lake Oconee in Central Georgia with dear friends of ours from Cincinnati. If you have never been to Lake Oconee, I highly recommend it. Our weekend was filled with relaxation, laughs, reading, great food, euchre, and outdoor activities. The weather was perfect, and the atmosphere couldn't have been better. As you begin your summer activities, I hope you get a chance to find a place where you can take a deep breath, count your blessings amidst the current chaos, and be reminded that our country is beautiful.   
As my friends know, l love the pure joy of being on the water, whether it is paddling a kayak or attempting to look calm on a Stand Up Paddle Board (SUP). My wife and I had the opportunity to SUP this weekend. As we walked across the dock, put our knees on the board, and pushed away from the edge, I was quickly reminded that the sport is called "stand up paddleboarding" and not "kneeboarding," or "stomach boarding." Maintaining your balance and relaxing on a paddleboard isn't easy. For those of you that can practice yoga on a paddleboard, congratulations, you have my deepest respect. 
Once we finally launched from the dock, the real adventure began.  I found myself giving pointers to my wife as we attempted to maneuver around and through the oncoming waves that were being generated by ski boats, wave runners, and even pontoon boats. In the essence of humility, the advice I was providing to my wife was being given as I took a few face plants into the water myself. I was reminded that continuous learning is a gift, or at least that is what I've been told. 
As we were heading back in, I asked my wife what she felt were the three biggest challenges to Stand Up Paddleboarding.  Her response was immediate and unequivocally clear, "standing up," "arm fatigue," and "looking down instead of ahead." After my wife finished paddling, I decided to go out for another 45 minutes so that I could cross the channel and circle this beautiful island. As I was paddling I thought about what my wife said and how the same challenges to paddleboarding also challenge us in life and business. 
As I continued across the lake, it dawned on me that there are a few simple tips to overcome the challenges described by my wife. 
| | |
| --- | --- |
| Challenges | Tips |
| Standing Up  | Use the paddle as a support tool by laying it perpendicular to the board as you stand   |
| Arm Fatigue | Use your arms, stomach, hips, legs, and feet to take the pressure off your arms  |
| Looking Down Instead of Ahead | Keep your eyes up and look at the horizon |
Then it hit me like a paddle to the head: those are also great tips for life during these times. 
When you get knocked down, and you have to stand back up, use the resources around you to support your efforts

When you get tired, challenge yourself to use your mind, body, and spirit to channel energy

When you spend most of the time looking down, start looking up to see the vision of where you are going 
As I was heading back to the dock, I thought about the path I needed to take so I picked a spot on the horizon, and that became my focal point. I stayed fixated on that location so I could better read the waves coming at me, see on-coming boats, and take in the beauty of Lake Oconee. The additional benefit to looking out at a point on the horizon was that the board also stayed straight, and I didn't go off course. 
This summer, I hope that you can get a moment to lift your head and assess where you are going as you journey into the second half of 2020. Happy paddling! Oh yeah, don't forget that when the wave of life knocks you down, get back up!